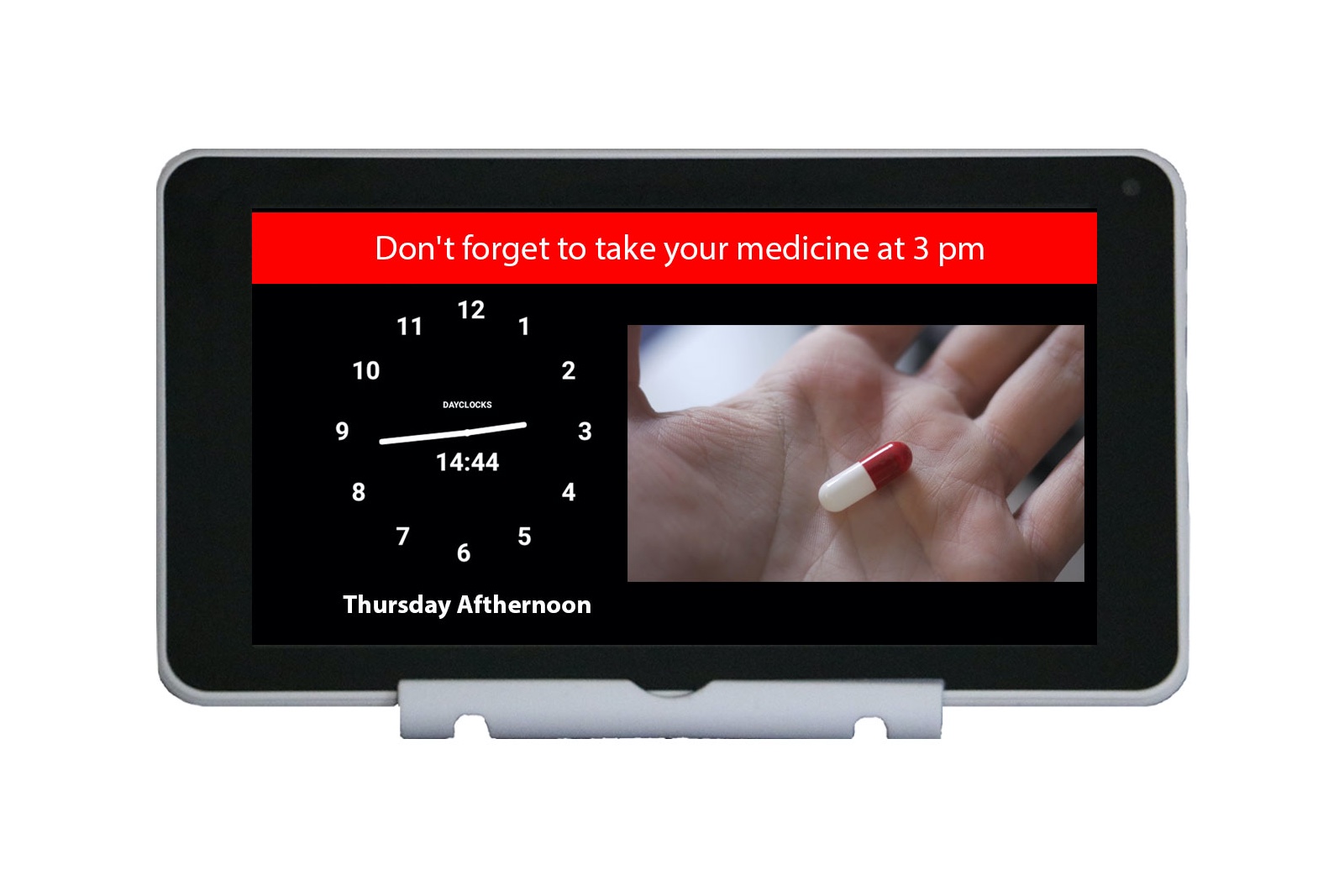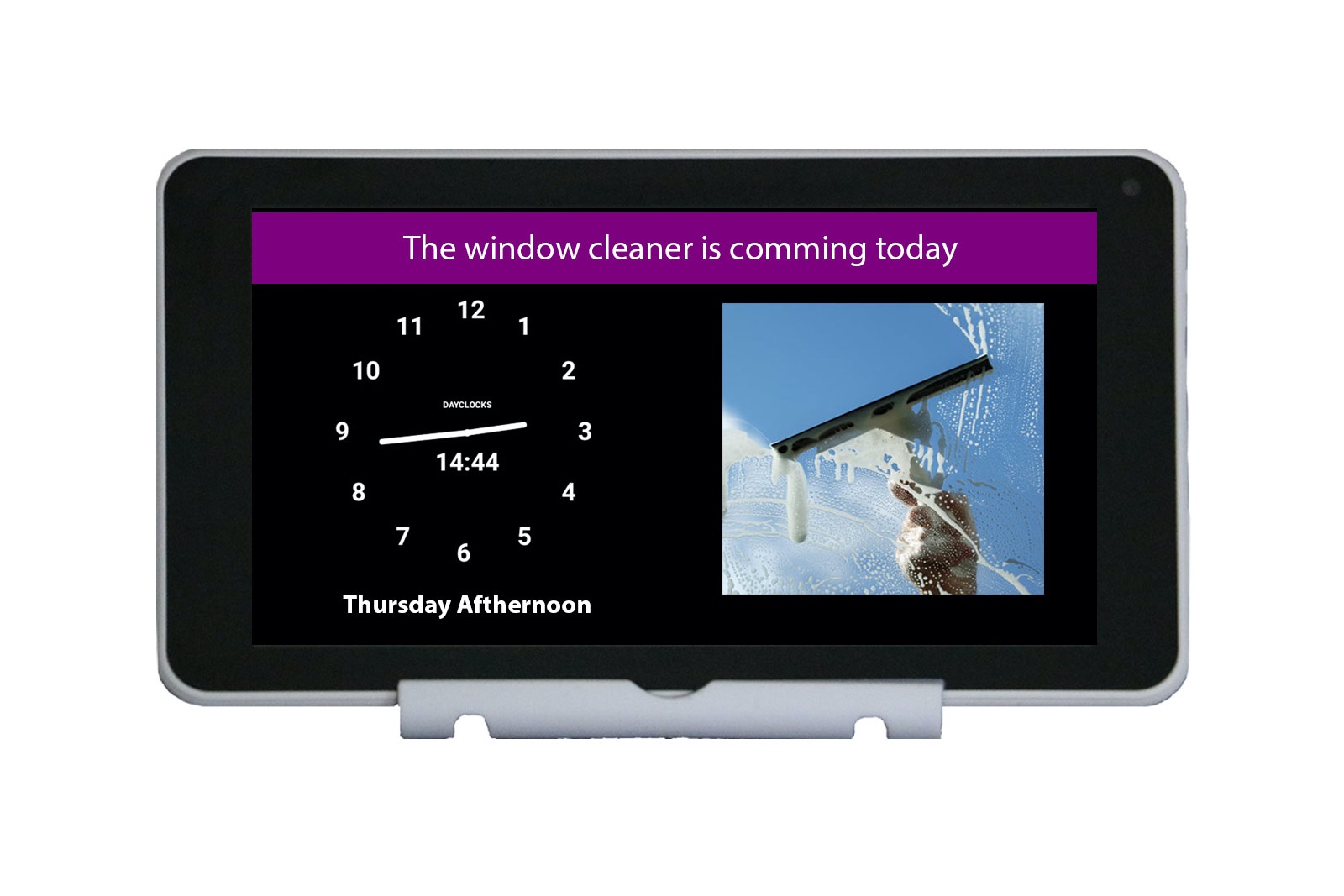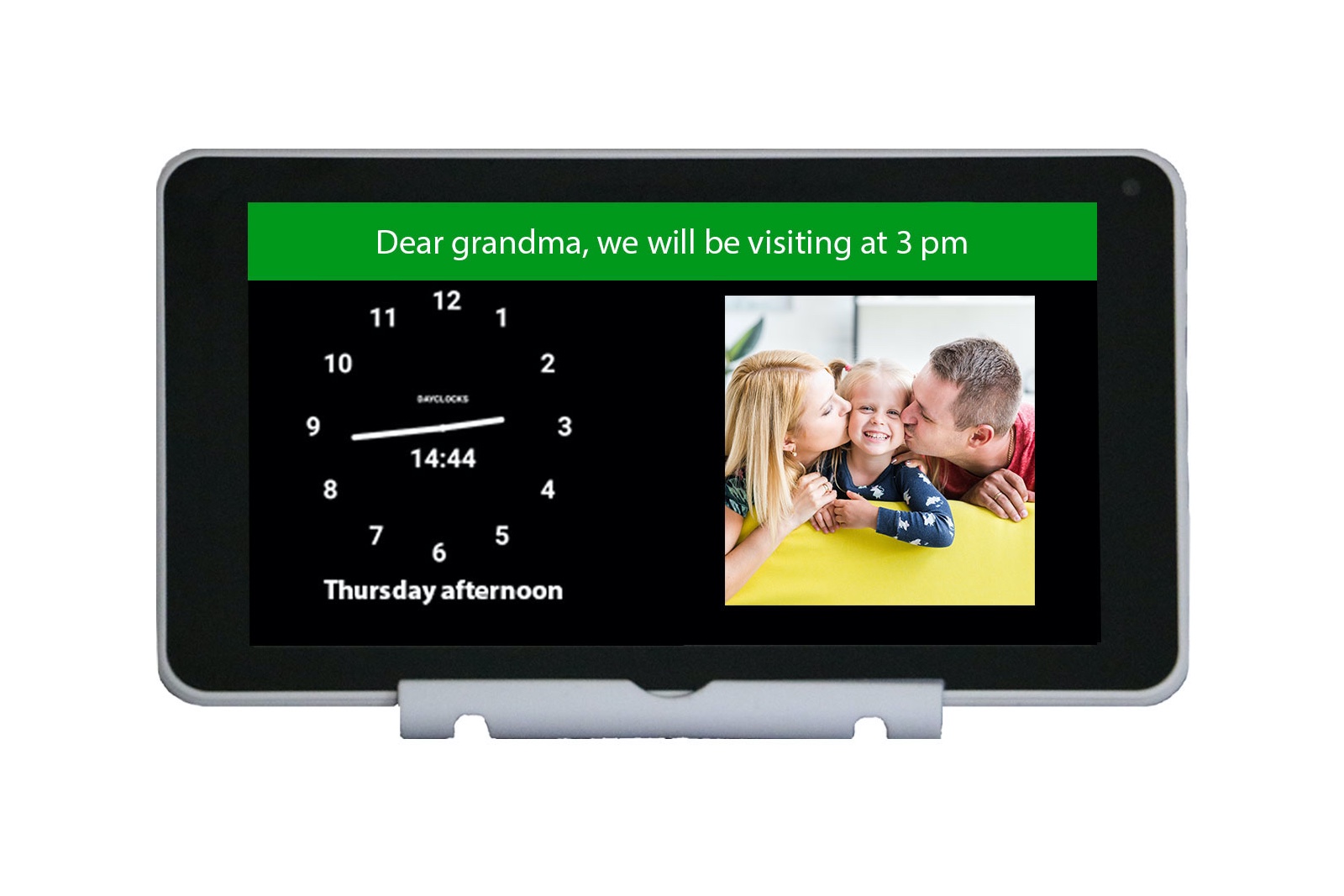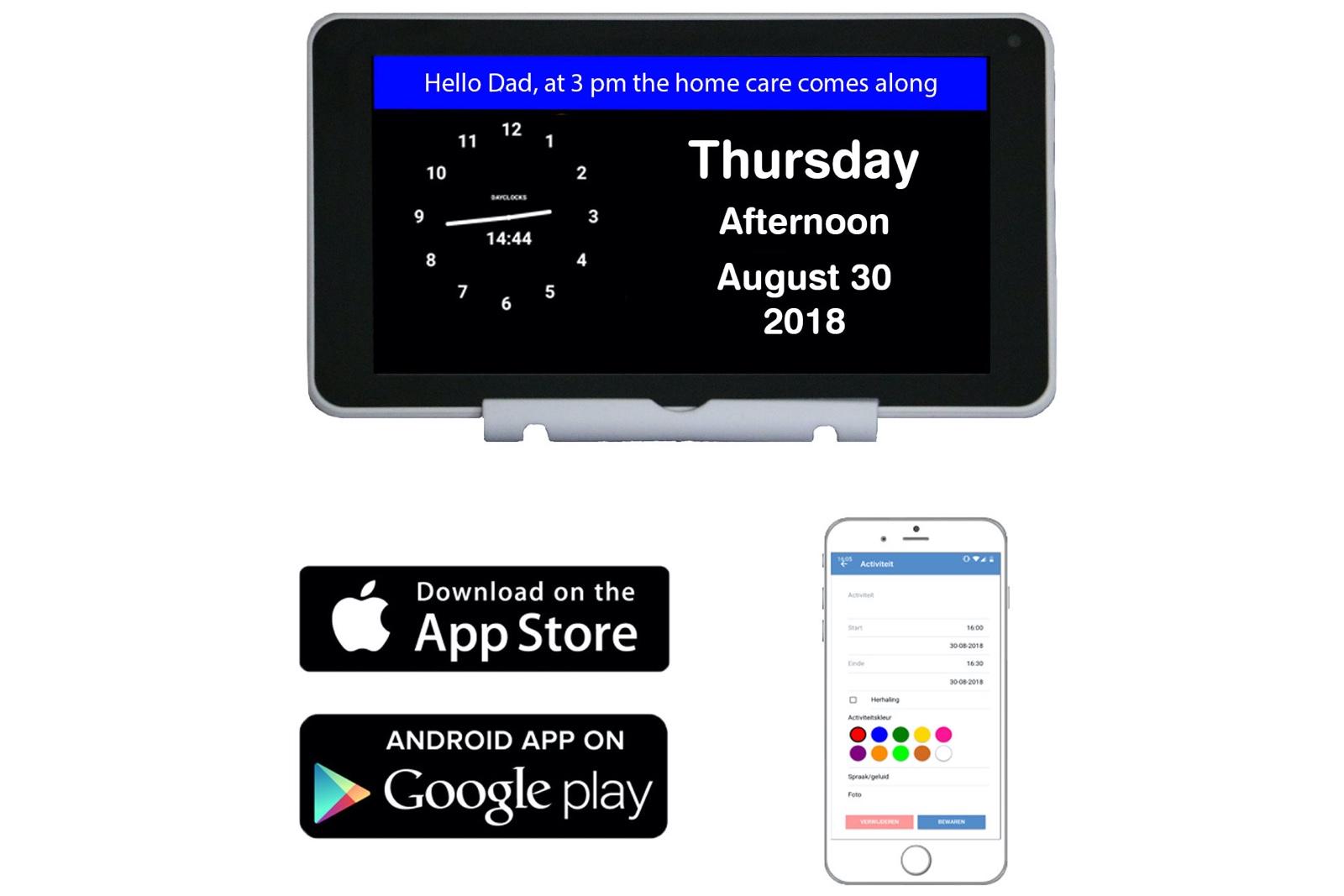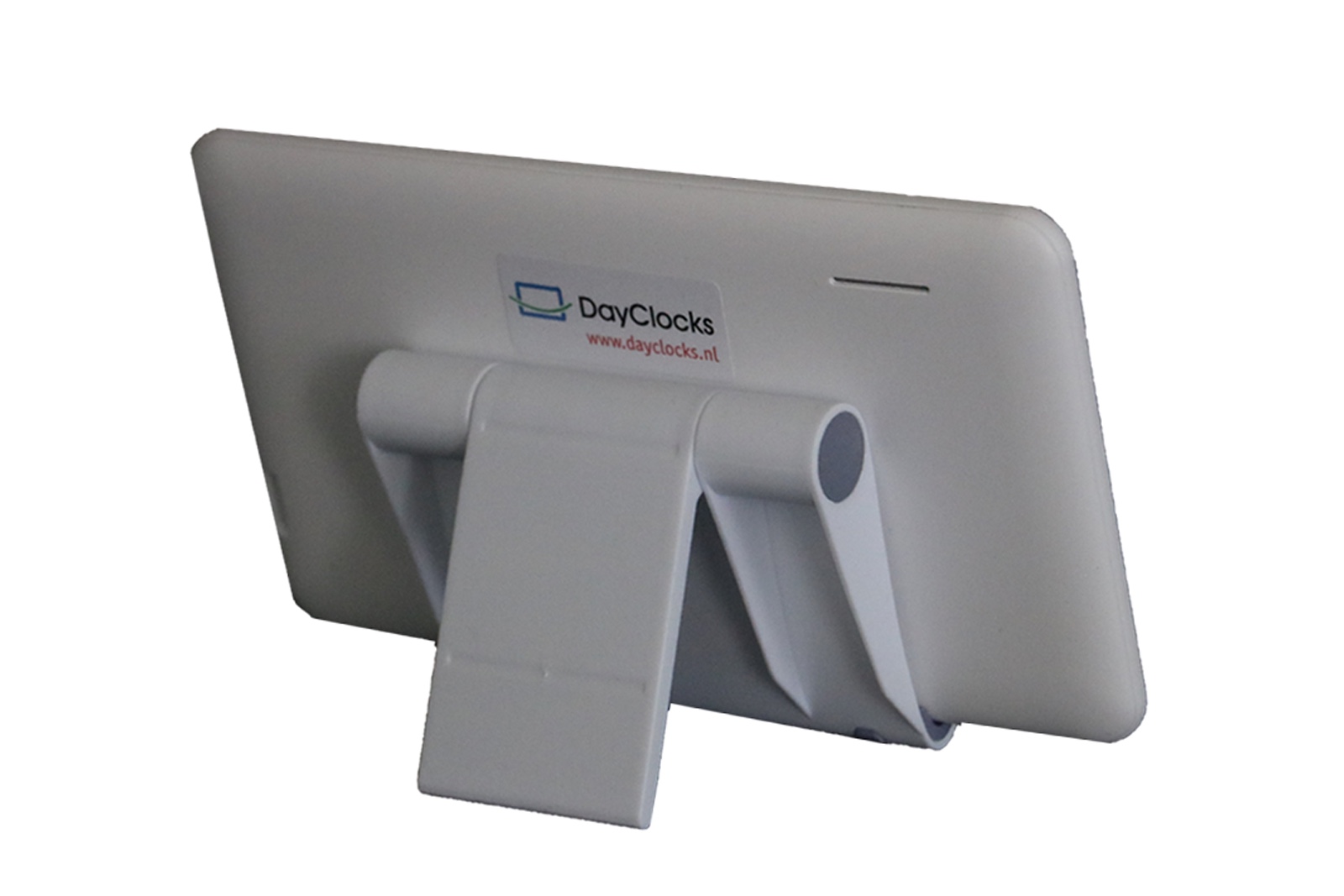 Description
The DayClock is the ultimate combination between comfort and effectivity. The 7 inch (18×12 cm) DayClock displays day, data, time and part of the day. Time can be displayed in both analogue and digital way. The adapter and stand are included. The convenient scheduling function is optional and can be managed by the DayClock application.
The agenda- and photo service
With the agenda- and photo service you are able to fully utilize the DayClock and its functions (via smartphone, laptop or desktop). You can manage the DayClock from a distance, make appointments/activities or add photos to the clock.
You will receive a login and password from DayClocks to protect the personal schedule of you and the person using the DayClock
Our service is free at the moment of purchase of the DayClock for the first 3 months. After 3 months, you will receive the request by e-mail to extend your subscription for under $4 a month.
Model:

7″

CPU:

Quad Coretex-A7 1,2 GHz

Screen:

7 inches multitouch screen, 1024 x 600

Dimension (b x h x d):

190 x 110 x 10 mm

Weigth:

270 gram

Contains:

DayClock 7 Plus, USB-kabel, adapter, stand and manual
DayClock 7
including a 3 month agenda- and photo service
one time, and$44,- / year with a 3-month free trial
Clear display of time, (part of) day & date
Easy to send messages & reminders
Show fun pictures to strengthen your messages