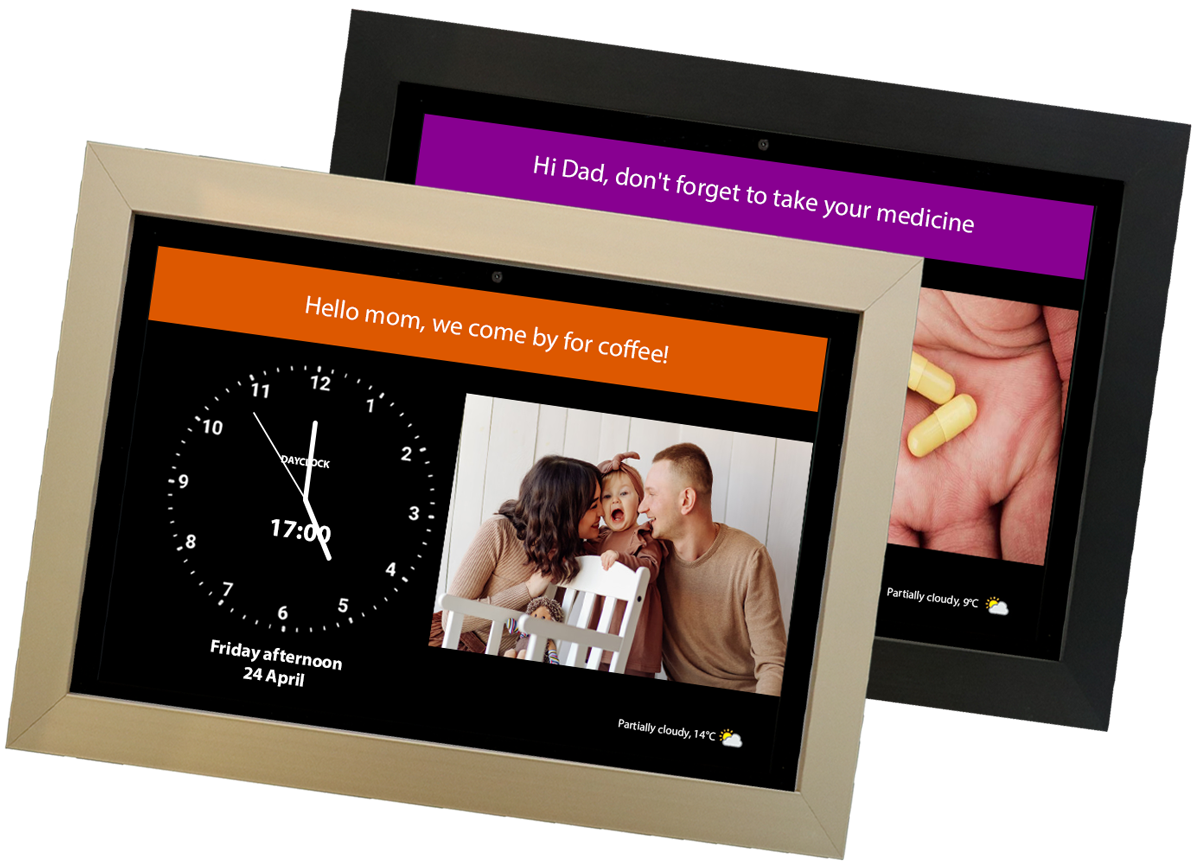 About DayClocks
DayClocks combines the useful with the pleasant; DayClocks offers the important clock functions (analog, digital, day and part of the day), as well as the possibility for family and caregivers to place messages, agenda appointments and photos on the DayClock, which are sent from a smartphone, laptop or computer. This increases the grip on time (and on life), supports the care of family / caregivers and ensures connection and contact between people.
You can also use the DayClock10-Duo for video calls.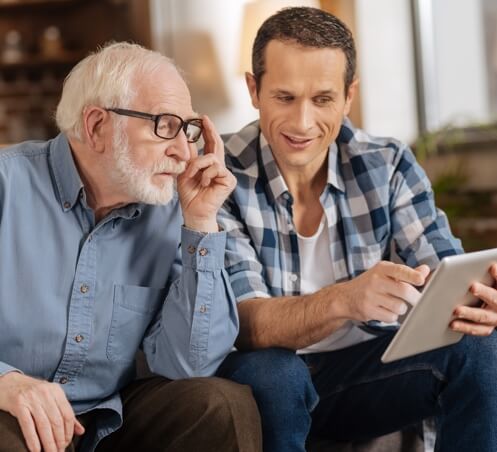 Not more difficult than telling time!
"It is really helpful for my mother to know what day it is on the program and she enjoys the pleasant messages with photo"; thus one of the many enthusiastic responses from our customers when we ask for feedback. More than 90% of our customers recommend DayClocks.
The functionalities of the DayClock
The functionalities of the DayClock App