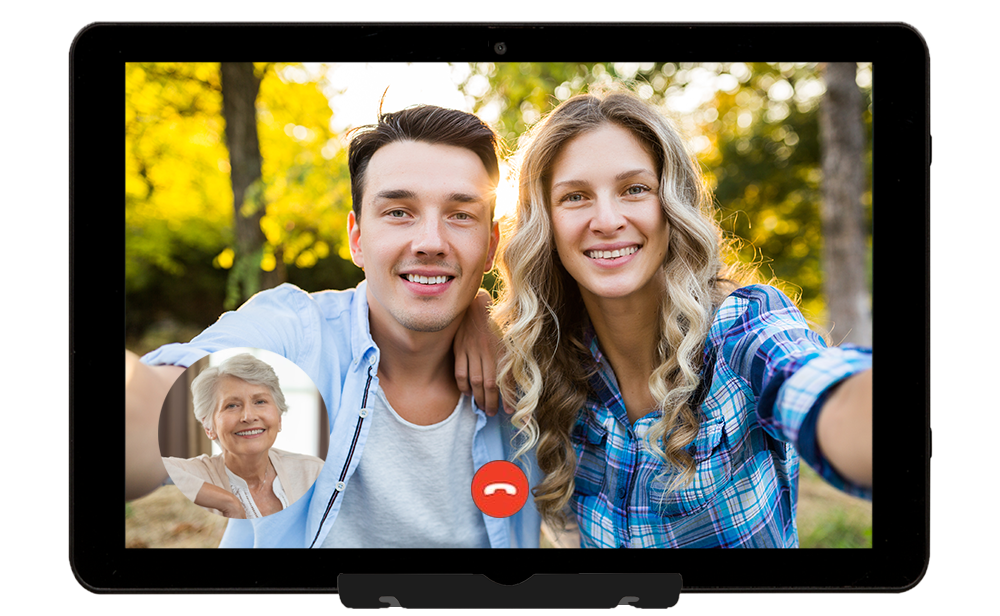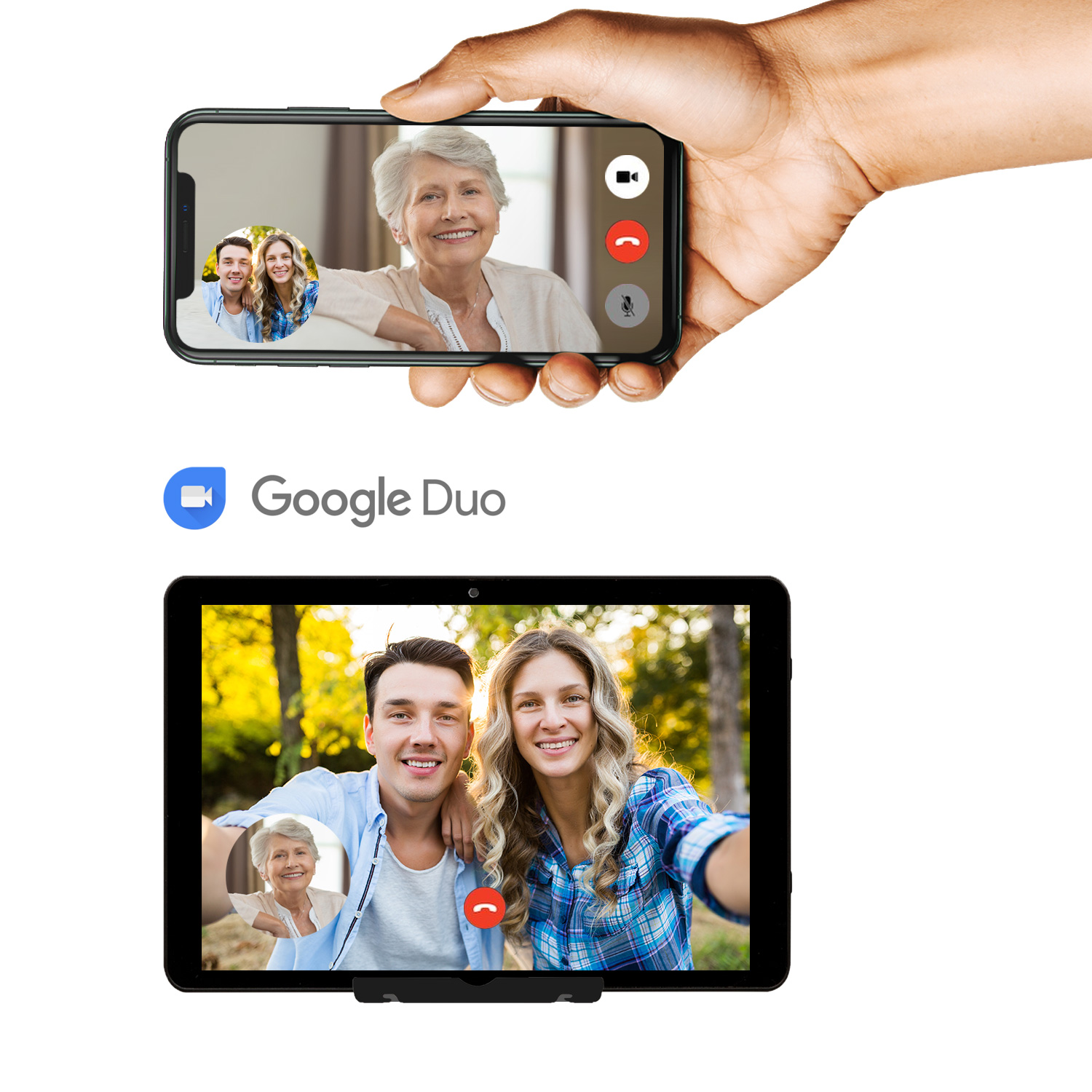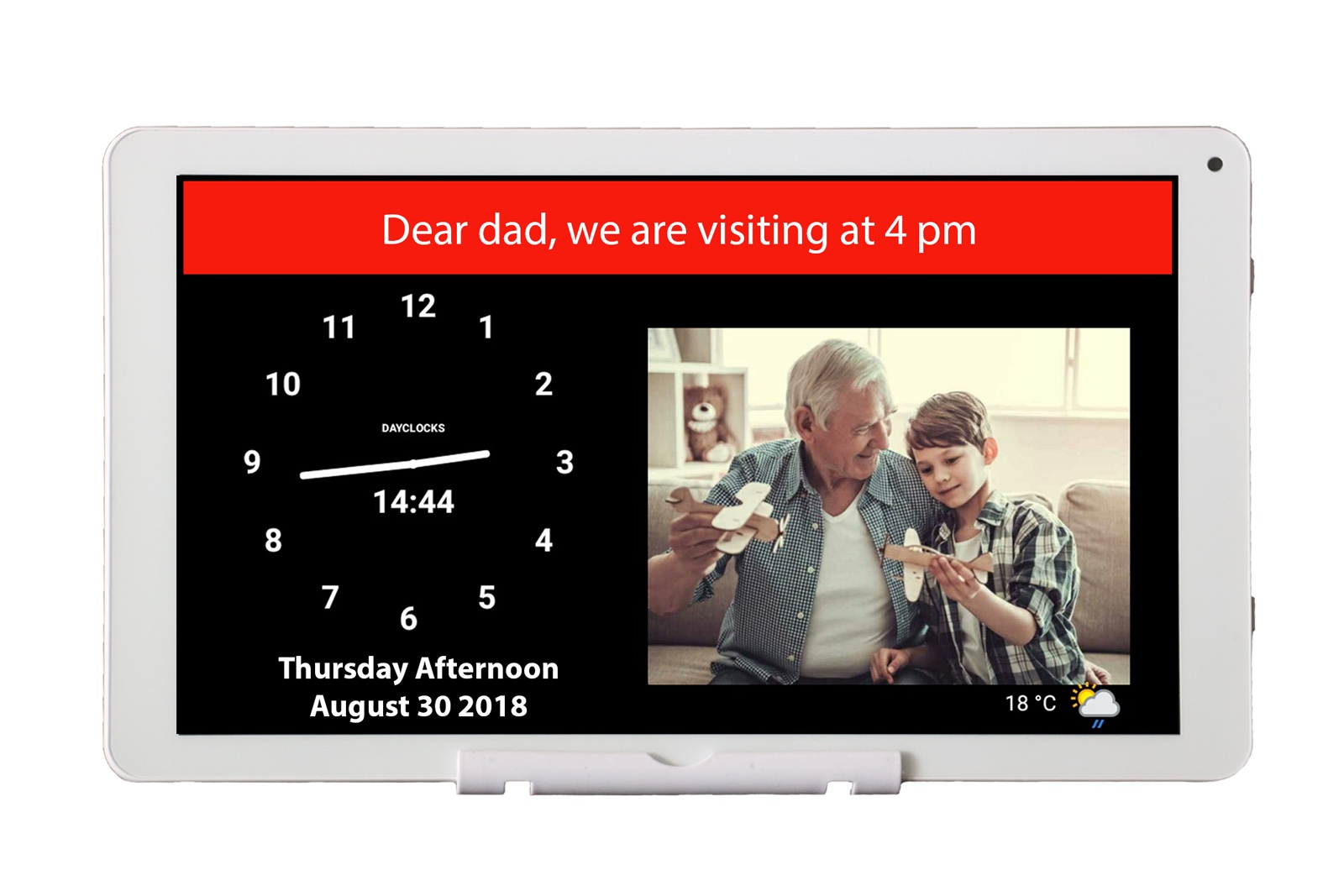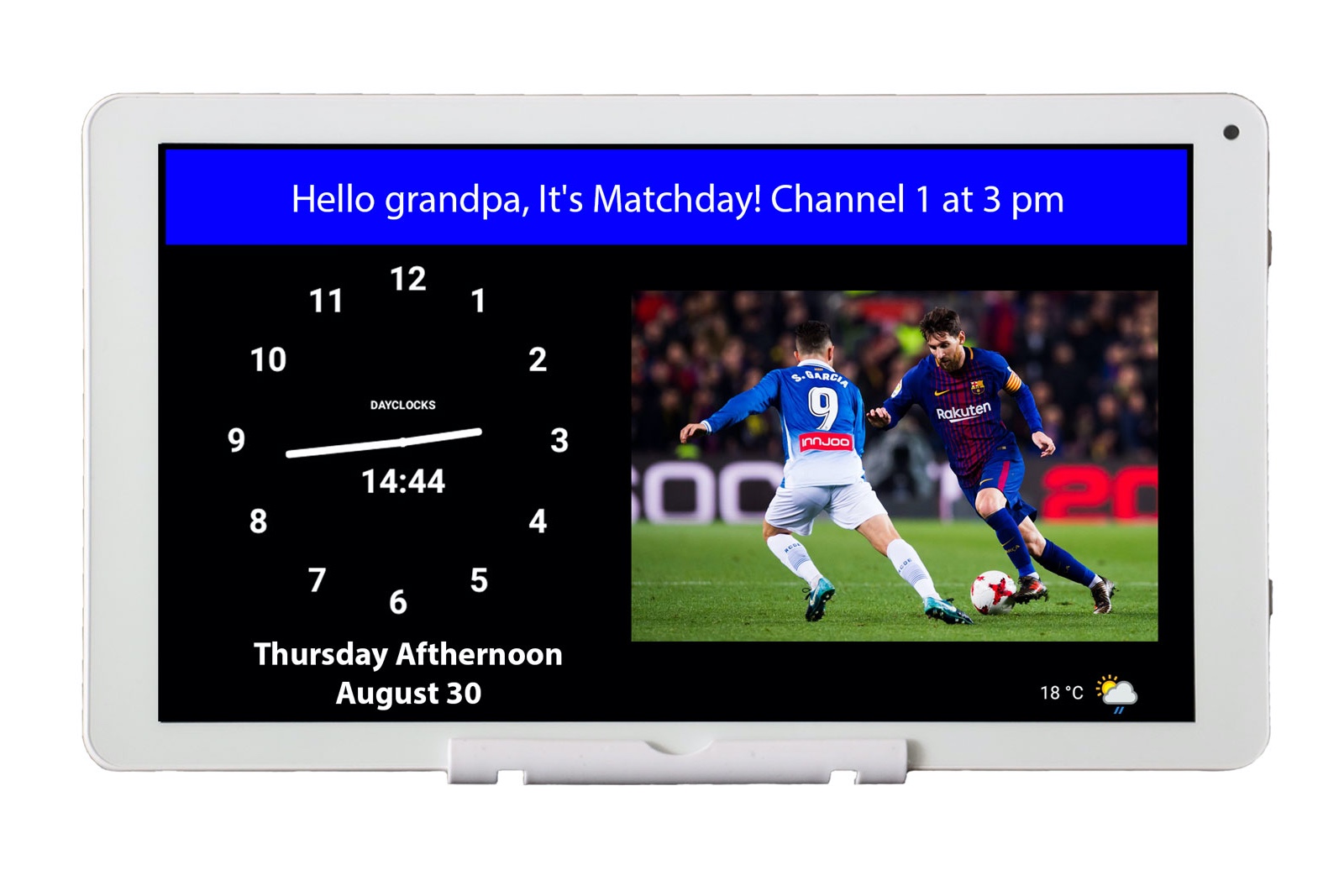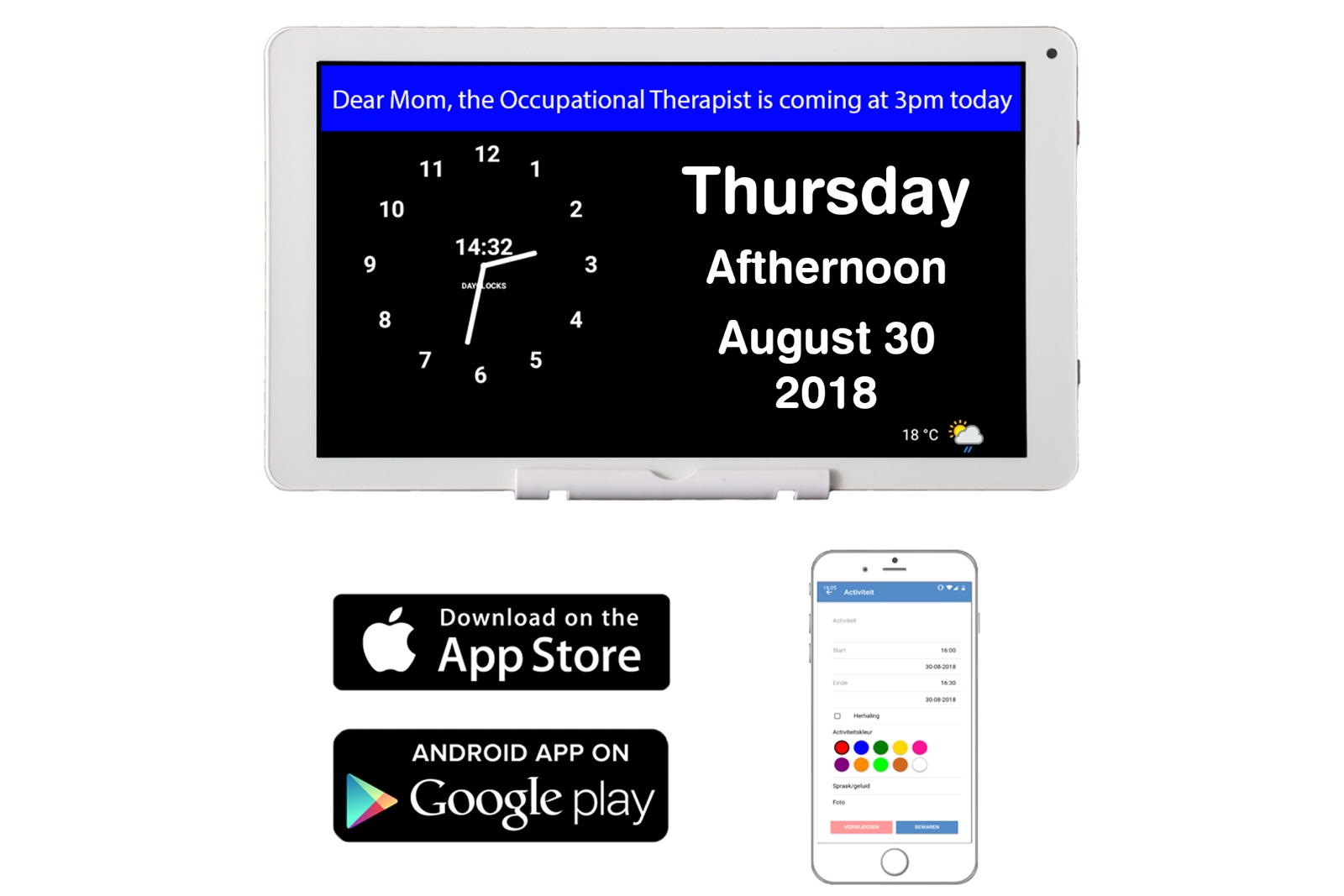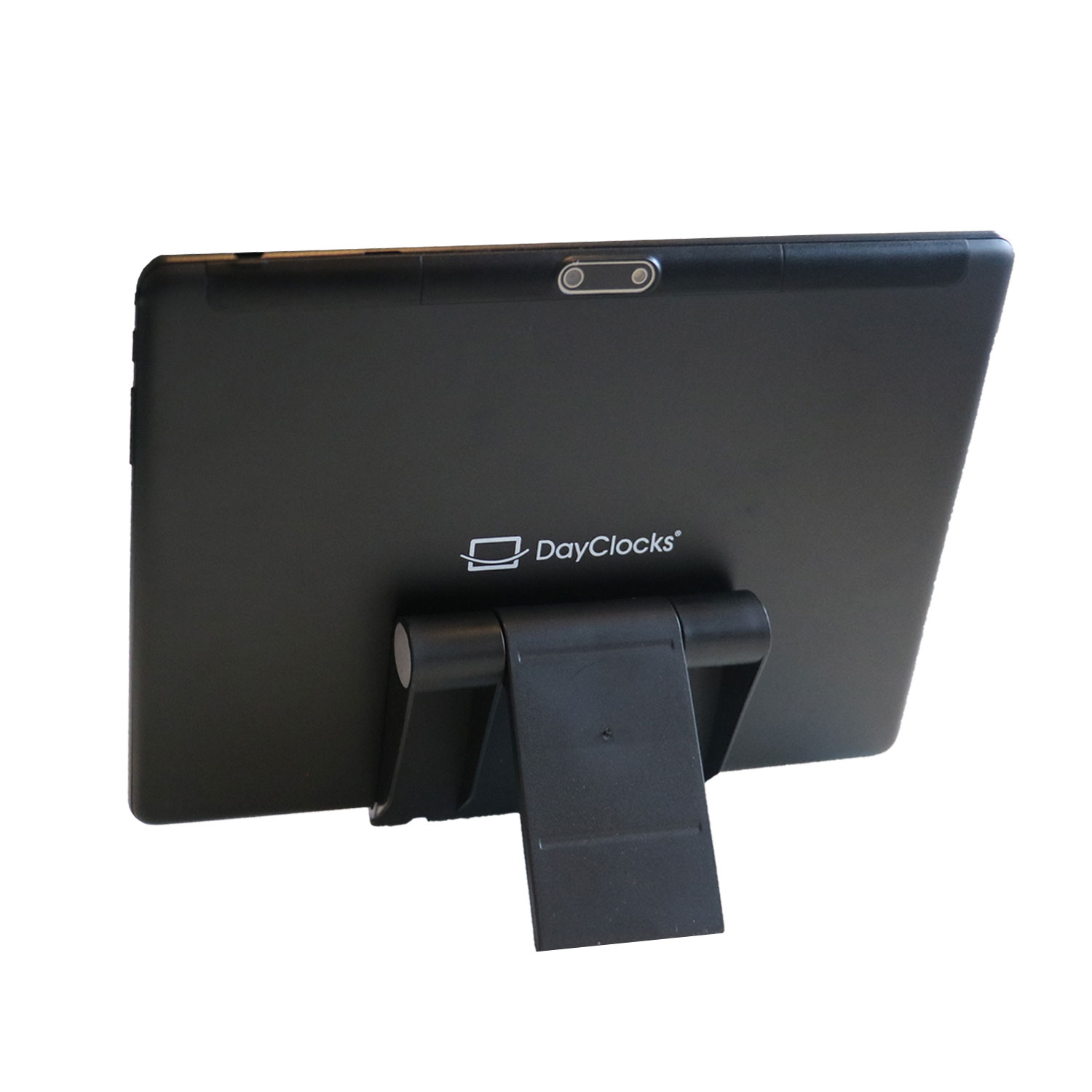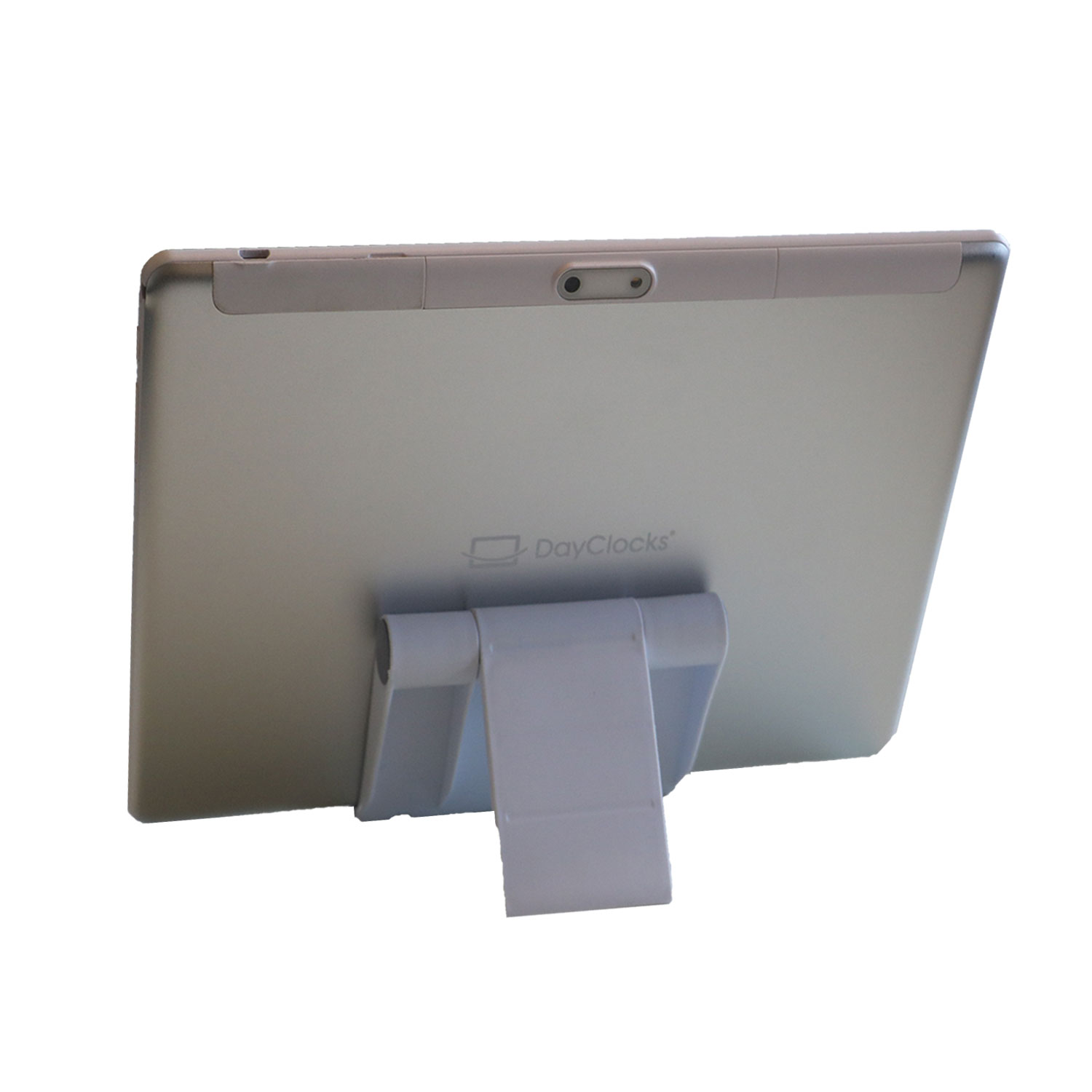 Description
Just like the DayClock 7, but bigger. Here too, the day, date, time and relevant part of the day are indicated. With the agenda and photo album function, there is even more support for everyone who needs structure.
The adapter and the standard are included.
Dimensions: 257 x 147 x 10 mm
The DayClock 10-Duo comes with speech functionality; the messages sent to the DayClocks can be spoken. The spoken message can be repeated in a frequency that you indicate in the dashboard.
With the DayClock10-Duo you can make video calls. You can see and speak to your loved one very easily. You can establish a video call connection to DayClock at any time via your smartphone or laptop and end it yourself after the call.
The agenda- and photo service
With the agenda- and photo service you are able to fully utilize the DayClock and its functions (via smartphone, laptop or desktop). You can manage the DayClock from a distance, make appointments/activities or add photos to the clock.
You will receive a login and password from DayClocks to protect the personal schedule of you and the person using the DayClock
Our service is free at the moment of purchase of the DayClock for the first 3 months. After 3 months, you will receive the request by e-mail to extend your subscription for under $7 a month.
Model:

10″

CPU:

Quad Cortex-A53 1,3 GHz

Screen:

10 inches 16:10, 1024 * 600 ,Capacitive multitouch screen

Dimension (b x h x d):

257 x 147 x 10 mm

Weight:

18oz

Contains:

DayClock 10 Plus, USB-cable, adapter, stand and manual

Guarantee:

DayClocks garanties that the goods are free of substantial material defects. DayClocks gives a 12 month warranty, only if the product has been used according to the manual. DayClocks can under no circumstance be held accountable for any incidental, special or circumstantial damage. Even if DayClocks was made aware of the possibility of such damage. The accountability of DayClocks, as far as it is present, for defect goods is limited to replacement, repair or restitution of the goods, however DayClocks sees fit in the situation.

Colour DayClock:

Black, White
DayClock 10-Duo
including 3 months agenda-, photo & video call service
one time, and$73,- / year with a 3-month free trial
Clear display of time, (part of) day & date

Easy to send messages & reminders

Show fun pictures to strengthen your messages

Video calling
Send spoken messages

Show weather forecast

An additional message row to give more information